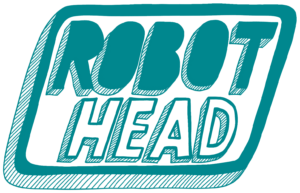 Website
One-payment-website
We offer fixed-priced websites that have everything you need for your starting business' web presence. Fast delivery to get you up and running.
Give us a shout.
Prices is 590€ (+VAT)

e-commerce development
Long-term-partnership

We offer development for your already existing website or eCommerce site. Whether it be adding shipping methods or optimizing the current site, we know eCommerce.
Hourly price starts at 52€/h (+VAT)
Contact us for an estimate.

All our sites are mobile friendly, made to work with all screen sizes.
The trend has been for a while to focus on mobile view. Our sites will look good both on desktop and mobile. We can keep the site identical on either platform or create different views for different devices.
Our sites are built to be updated, changed and managed by you. Websites are built so they can be easily updated and managed by you, update content or add images. We build our sites so you don't need a developer for each change.
Our sites are preconfigured SEO friendly, using the latest available tools. We'll do pre-configurations for a solid SEO that will be enough for most sites. If you need a deeper customization for SEO, the configuration is easily accessible for clients.
All our sites are built and configured with security in mind. We are using tested methods to minimize risks for the sites. While technical security is one thing, we also help you keep your site safe in the future.
for everything else, there are Backups
Backups help when everything else fails. We set up backups for those cases when accidents do happen, or you just need to access older versions of your site. In case you need to use backups to restore your site, we got you.
Don't need a web shop right now? Don't have a budget for a full site? Don't worry - all sites can be improved at a later date. Sites that we build can be cost effectively upgraded at later dates to add features.
Let us know what kind of site you need and what kind of sites you already like (examples).
We will get back to you with a couple of options. Once we agree on a design, we can start our cooperation.
We will set up the site as you need it, do the configurations and create instructions for you to fill in the page content.
You can also send the content to us and we will come up with the first draft.
We will also test everything, so we can be sure that the site works at this stage.
Once the site is ready, we will guide you through the process of using and adding future content to the site.
Website content editing should not be accessible only to developers. We expect that websites are living products that are constantly changing and evolving.
Robot Head is an indie web development company. The face of Robot Head is Robert.
Robert's expertise lies in client-developer communications. He has previously worked on a huge list of WordPress sites, starting from small indie e-shops to multi-million business eCommerce solutions. He has experience with all parts of the web, from building servers for hosting solutions to setting up integrations for Google Analytics detailed eCommerce tracking.
Robot Head works closely together with multiple small companies who are great at what they do. You could could compare them to a group of people, each and every one of them loving what they do. And what best way to work than to specialize into what you know best.
Robot Head is good in day to day management and development of eCommerce configurations and setups for medium sized shops. For example, debugging tracking code issues, payment errors, setting up product GA tracking etc.
We don't believe in problems that don't have solutions.